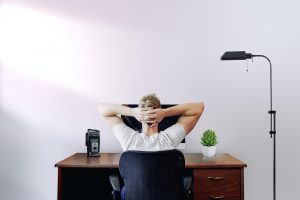 Liquidation refers to the retailer's process of disposing of excess or unneeded goods. Liquidation merchandise includes customer returns, overstock, shelf pulls, and close-outs. A lot of this inventory is brand new and unopened. Liquidation suppliers obtain this inventory from large retail stores and separate it into pallets and truckloads by category. It is then sold to resellers and small businesses at deeply discounted prices.
Resellers can make considerable profit flipping liquidation inventory. Below are the top benefits of purchasing liquidation pallets.
Lower Prices
When retailers receive customer returns or have an overstock of products, they need to clear it out to make room. Many of these stores do not have a lot of storage space, and unwanted inventory can quickly get out of hand. In order to free up space, they sell off this inventory at extremely low prices to liquidation suppliers. The liquidation supplier processes the inventory into pallets and sells it to resellers and small businesses at prices well below MSRP value.
Buying liquidation pallets and truckloads allows resellers and businesses to obtain large amounts of quality merchandise without spending a lot of money up front. Many companies purchase these pallets to keep their shelves stocked and their customers happy.
Brand New Condition
Most of the items purchased through liquidation suppliers is brand new, in its original packaging. Even pallets full of customer returns tend to be in excellent condition. This is because most items get returned before they're even opened. This has become even more common in recent years with the increase of online sales. When consumers purchase products online, they often don't know what they're going to receive. Many items are returned simply because the product didn't look like what they were expecting.
Name Brand Items
Because the merchandise offered comes from large retail stores, most of it is brand name product. Purchasing liquidation pallets allows smaller companies and resellers to keep their shelves stocked with recognizable brands, without paying a lot of money up front.
Choosing a Supplier to Work With
Companies have many choices when it comes to selecting a liquidation pallet supplier to work with. It's important to locate a trusted supplier with experience working with resellers from a wide range of industries. It's also important to find a supplier that offers a large selection of inventory.
Discount Truckloads offers liquidation pallets and liquidation truckloads to resellers, small businesses, and companies in Texas and beyond. We offer a wide range of liquidation inventory from all the best brands. Please contact us for more information about purchasing liquidation pallets or truckloads.