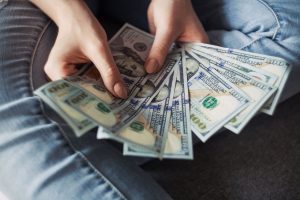 Reselling liquidation inventory is an excellent way to make money fast without spending a lot of money up front. When done right, resellers stand to make impressive revenue.
Read on to learn how to start making money selling liquidation inventory.
Determine the Types of Products You Want to Sell
Before selling anything, you need to decide what types of products you'd like to sell. Depending on what you're familiar with, this might be electronics, home appliances, clothing, or furniture. Although some people decide to sell multiple types of products, it's typically best to start with one then increase your offerings as you grow.
Once you've determined your market category, you'll need to conduct some market research. Consider your target market and demand for your products. This will help you determine the best platform for selling your inventory.
Locate a Reliable Liquidation Supplier
After conducting market research, you'll need to find a liquidation supplier. Partnering with a trusted supplier helps ensure the quality of goods received. It's important to find a supplier that offers a variety of goods and a continuous supply of liquidation merchandise. Even if you don't think you'll want to expand your offerings now, your goals might change in the future. Choosing a supplier that offers different types of liquidated merchandise leaves room for growth.
Obtain a Resale Certificate
Once you've found a reliable supplier, it's time to get your resale certificate. This important certificate enables you to resell liquidated merchandise on popular websites.
Different states have different names for this certificate. Visit your state's Department of Revenue website to learn how to apply and obtain the necessary certificates.
List Your items for Sale
You have many choices when it comes to reselling liquidation inventory. During your market research, you should have figured out the best way to sell to your target audience. While many people choose to resell liquidation inventory on ecommerce websites like eBay, you may also choose to sell your items at flea markets or through your own brick and mortar business.
When pricing items for sale, list your products at or just below their market value. This helps ensure the most competitive pricing. Just make sure to consider factors like shipping, taxes, and selling fees when determining your prices.
DT Lots provides a wide variety of liquidation inventory to resellers and businesses. Contact us to learn how to start making money reselling liquation inventory.