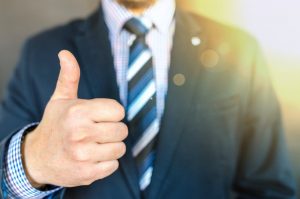 It's estimated that around five-six billion items get returned each year. This number has only grown in the past few months as consumers turn to online shopping to purchase more products. Unfortunately, shopping online doesn't allow consumers to view and handle products in-person. This can lead to consumers being surprised by what they receive.
Although the reasons for returning items vary based on type of product and situation, the most common reasons include:
Items appearing different in person
Items do not fit properly
Receiving multiples of the same item as gifts
Item found at a better price at another location
Most of the items returned are unopened. Unfortunately, retail stores and online markets can no longer sell these items as new. Instead, they sell them at deeply discounted prices to companies like DT Lots.
Reselling Customer Returns
When done right, resellers can make a lot of money selling customer returns. Resellers can choose to sell through ecommerce websites, swap meets and flea markets, or through their own brick-and-mortar store. It's not uncommon for small businesses to purchase large amounts of liquidation merchandise to keep their shelves stocked year-round.
Before deciding where to sell customer returns, it's important to research which platforms have the greatest demand for your products. Start by searching popular websites and auction platforms to see what other people are selling. Checking "sold" items allows you to see how much money other resellers actually received for the products they offer. This is a great starting point for determining sale price and potential profit.
Where to Source Customer Returns
Individuals looking to make extra money or start a profitable business can purchase pallets or truckloads of customer returns from a secondary retailer. However, it's important to locate a respected and trustworthy supplier.
Locate a liquidation supplier with years of experience offering quality merchandise for sale. Even if you don't plan to offer different types of merchandise now, locating a supplier that offers a wide range of customer returns allows you to expand your offerings and grow your business in the future.
DT Lots has years of experience providing pallets and truckloads of customer returns from a wide range of categories including electronics, baby products, home goods, tools and hardware, and much more. Please contact us for more information about purchasing pallets of customer returns.