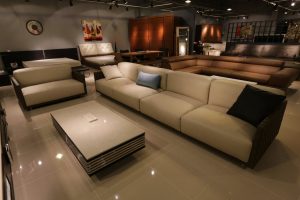 Anyone in the furniture business knows how hard it is to stay ahead of the competition. With so many furniture companies around, it can be extremely hard to stand out above the rest. Resellers of furniture must keep their prices low and quality high. No one wants to purchase poor quality furniture that requires replacement after just a few months.
Furniture companies looking to reduce costs while maintaining quality could benefit from offering liquidation furniture for sale. Partnering with an experienced and trusted liquidation supplier helps ensure low prices and continuous availability of high quality, name brand furniture.
Wholesale Furniture Pallets
Businesses and resellers can purchase pallets or truckloads of liquidation furniture. These furniture pallets often include name brand furniture from leading retail stores. Furniture pallets may include office furniture, living room furniture, dining room furniture, home décor, and more.
What is Liquidation?
Liquidation merchandise includes customer returns, shelf pulls, open box merchandise, and overstock. Most of the goods in liquidation pallets are brand new. When resellers purchase from DT Lots, they can rest assured they're getting high quality merchandise from some of the best brands available today.
High Quality Furniture for Sale
DT Lots offers a variety of high-quality merchandise for sale. In addition to liquidation furniture, we also offer office supplies, small appliances, home goods, and more. Partnering with DT Lots allows resellers to offer additional products to compliment their wholesale furniture offerings. This can help attract new customers and provide additional revenue for the reseller.
Where to Sell Liquidation Furniture
Resellers can choose to sell liquidation furniture at swap meets, open air markets, at their own brick and mortar furniture store, or online. Selling products online requires very little overhead. Resellers can store pallets of furniture at their home or in a storage unit. Using online platforms like eBay, Amazon, or other auction websites allows resellers to reach more people in less time than any other method of selling.
DT Lots works directly with resellers, small businesses, and large organizations to help keep their shelves stocked. We offer a wide range of liquidation inventory from some the world's biggest brands. Please contact us for more information about our available furniture pallets and truckloads.