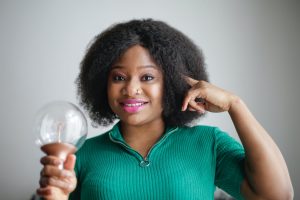 Resellers and small businesses looking to purchase large amounts of retail store returns and shelf pulls need to make sure they partner with the right liquidation supplier. It's important to locate a supplier that offers low prices and high-quality products. This not only helps ensure your business can make money, it also helps ensure the satisfaction of your customers. This is crucial if you wish to attract repeat business and referrals.
Partnering with an experienced retail store return supplier like DT Lots can help ensure long-term success. DT Lots gets new pallets of high-quality customer returns and shelf pulls daily. Our partners can purchase pallets or entire truckloads of quality merchandise right off our show floor in Texas. For businesses and resellers living outside of Texas, we offer convenient shipping options.
What Are Retail Store Returns?
When customers return products to major retailers, the retail store has to mark the item as used and cannot resell it in their stores. Considering the fact that most customer returns occur because items purchased didn't fit properly or didn't look as expected, most customer returns are brand new merchandise. Instead of throwing this perfectly good merchandise in the landfill, large retail stores resell customer returns to liquidation pallet suppliers like DT Lots.
Benefits of Buying Retail Store Returns
Because resellers purchase retail store returns at drastically reduced prices, they can pass the savings on to their customers and increase their chance of making a profit. Resellers can offer liquidation merchandise for sale online, at flea markets and other open-air markets, or through their brick-and-mortar store.
Since retail store returns come from major retailers and well-known companies, resellers give their customers peace of mind knowing they're getting top quality products from some of the best brands. This could prove especially beneficial to resellers offering highly competitive products like electronics.
How to Buy Retail Store Returns
Anyone interested in starting their own business should consider purchasing retail store returns. Purchasing pallets of customer returns and shelf pulls allows resellers to begin making money immediately with very little overhead.
Before selling customer returns, resellers must locate a trusted liquidation merchandise supplier.
DT Lots has years of experience and offers a wide range of merchandise including electronics, bedding, sporting goods, general merchandise, groceries, and more. Please contact us for information about purchasing pallets or truckloads of quality retail store customer returns.