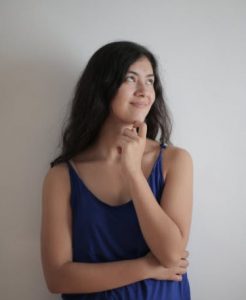 DT Lots offers a wide range of quality merchandise for sale. Thousands of resellers and businesses purchase our liquidation pallets, customer return pallets, and liquidation truckloads to resell to their customers. These resellers offer products for sale in a variety of different ways.
What they buy is greatly influenced by where and how they resell their products.  While some resellers choose to specialize in one type of product like furniture or baby products, others offer a variety of general merchandise items for sale.
Open Air Markets
Many resellers choose to sell liquidation inventory at flea markets and other open-air markets. This option allows resellers to reach a large number of local consumers. While clothing sells very well at open air markets, there's a lot of competition. Resellers just starting out might benefit from choosing another type of merchandise to offer.
Offering brand name small appliances, furniture, tools, or an assortment of general merchandise could give resellers a competitive advantage. Many vendors do not have access to these types of products. Purchasing liquidation inventory allows resellers to offer high quality products at deeply discounted prices, bringing more customers to their booth and increasing the chance of sales.
Amazon
Many resellers choose to sell electronics and small appliances on Amazon. The high number of people visiting Amazon each day increases visibility of products. Buying liquidation inventory and customer returns allows resellers to charge less than their competitors, improving the odds that shoppers will buy.
While Amazon provides an excellent platform for selling a wide range of products, it's important that resellers follow Amazon's guidelines regarding reselling customer returns. Failing to follow these guidelines could result in having their Amazon Sellers Permit revoked.
Online Auctions
Another popular option for selling a wide range of general merchandise, online auctions allow resellers to sell products to people around the world. Online auctions provide a fun and exciting opportunity for buyers, and resellers often find their merchandise sells extremely fast.
Before attempting to resell customer returns or liquidation inventory, it's important to locate a respected supplier to buy from. DT Lots has several years of experience providing pallets and truckloads of quality merchandise to resellers and businesses. Please contact us to learn more about offering liquidated merchandise for sale.