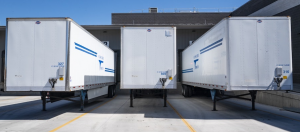 Consider the manifest.
Not every pallet will be manifested. When it is, take the time to look it over. This will help you better understand what you can expect to resell the products for.

Don't overprice.It's no fun having product sit. The cost of storing inventory and not being able to bring in new products is too high. Sell quickly by pricing your products correctly even if the profit margins are not as high as you hoped for.

Trendy can be good.If you notice that the latest gadget is selling well in full-priced retail stores you can bet it will be a great investment for you. Not everyone wants to pay full price for drones and widget spinners. When you come across liquidated products that are trendy it's a good idea to add them to your store's inventory.

Have realistic expectations.Not every purchase will be a home run. Beware that sometimes you may make a loss in your resale business. In the long run, just like with any business, you will see a positive return. The key is to stick with resale until it becomes profitable.

Find your niche. If you have been reselling for some time you will notice that certain categories sell better than others. It may be power tools, baby products, or electronics. Find what sells best for you and stick with it.
DT Lots is a wholesale supplier of retail returns, customer returns, shelf pulls, overstock, liquidation, and closeout merchandise. If you want to start a resale business give us a call at 800-608-6525 to get started!
Open to the Public Mon thru Fri
8am-5pm
800-608-6525