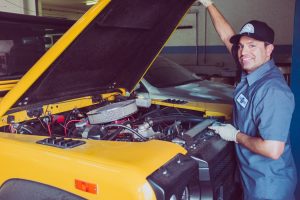 Resellers and small businesses can save a lot of money by purchasing closeouts, customer returns, and other liquidation inventory. Although most people understand the benefits of purchasing liquidation clothing or electronics, purchasing wholesale pallets of automotive parts and accessories provides numerous benefits as well.
We all know how expensive it can be to maintain a vehicle. Many people simply don't have the money to keep their vehicles maintained. Unfortunately, this can cause problems in the future. Without proper repair and maintenance, vehicles must be replaced.
Offering Car Parts & Accessories for Sale
Many resellers at open air markets offer clothing, home goods, and furniture. Offering car parts and accessories can help resellers stand out, even in large markets with lots of competition. Consumers will appreciate the opportunity to view and purchase something new. Offering car parts and accessories may even help someone keep their car on the road a little longer.
Reselling liquidation car parts and accessories online or through open air markets allows consumers to obtain the things they need at deeply discounted prices. Offering closeout auto parts may even make it possible for consumers with older vehicles to get parts that are no longer available in retail stores. This is one of the main reasons people buy liquidated automotive parts.
Buying from a liquidation car part and accessory pallet supplier saves resellers a considerable amount of money over buying directly from the manufacturer. When resellers pass these savings on to their customers, it increases the chance of sales and repeat business.
Choosing a Liquidation Supplier to Work With
When choosing a liquidated automotive part supplier to work with, it's important to locate a supplier with years of experience. Location is important as well. Although resellers can have liquidation pallets shipped directly to them, it costs a lot less to pick-up the pallets yourself.
Discount Truckloads offers a wide range of options for resellers, small businesses, and anyone looking to obtain a lot of inventory at deeply discounted prices. Our car part and accessory pallets include a variety of car parts from top name brands. We offer manifested pallets. This helps ensure resellers know exactly what they're getting. We also offer truckload options for resellers looking to purchase multiple pallets. Resellers can view and purchase our automotive part and accessory pallets right off our sales floor in Dallas, Texas.
Please contact us to reserve your load or to request a freight quote. We look forward to hearing from you.