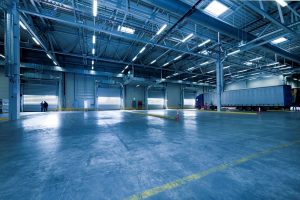 Major retail stores collect a lot of customer returns, overstock, and end-of-season inventory. Although most of this merchandise is brand new, retail stores must clear it out to make room for other, more profitable items. Retail stores sell their overstocks and customer returns to liquidation inventory suppliers. The supplier then sells the merchandise by the pallet or truckload to resellers and other businesses.
There are numerous benefits to purchasing liquidation inventory. Purchasing liquidated merchandise by the truckload makes it possible to keep shelves stocked without putting a lot of money up front. This popular option allows businesses and resellers to offer high quality name brand products to their customers. Because resellers purchase these products at reduced prices, they can pass these savings on to their customers, increasing the chance of sales and repeat business.
Locate A Trusted Liquidation Merchandise Supplier
Before purchasing truckloads of merchandise, it's important to locate a trusted supplier. Look for a supplier located close to your business. It's also important to select a supplier that offers a wide variety of merchandise. Even if you don't plan to offer products outside of a particular category now, having this option makes it possible to expand your offerings and grow your business in the future.
Ensure You Have Enough Space to Store Your Merchandise
Make sure you have plenty of space to store the inventory you purchase. Unless you have a large warehouse, it might be beneficial to rent a storage space. Keep in mind that you will need to move a lot of heavy pallets. You might need to rent a forklift as well.
Transport Your Merchandise
Although many liquidation suppliers offer shipping options, it may cost less to arrange your own transportation. If you plan to purchase truckloads on a regular basis, you may want to consider purchasing or renting your own truck to move product.
Texas Liquidation Merchandise Supplier
Discount Truckloads offers liquidation pallets and liquidation truckloads to resellers and businesses. Our facility is conveniently located in Dallas, Texas. Our truckloads include a wide range of quality merchandise from all the best brands.
Don't miss out on this amazing opportunity. Contact us for information about purchasing merchandise by the truckload.