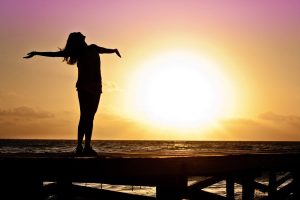 Reselling liquidation merchandise offers numerous benefits to resellers and their customers. In addition to allowing business owners to spend less money on inventory, buying liquidated items makes it possible to offer high quality merchandise at significantly reduced prices.
Whether resellers keep their day job and offer liquidated merchandise on the side or decide to open a brick and mortar store, buying liquidated merchandise from a respected supplier just makes sense.
Freedom & Flexibility
When opening a business, owners need to locate, buy, or rent space to operate. Resellers have other options. Resellers can sell liquidation merchandise online through their own ecommerce website, auction website, or other selling platform. They can also choose to sell at open air or flea markets.
Many successful companies start their business selling their products at open air markets. In addition to allowing busines owners to introduce their business and their brand to the public, selling at open air markets teaches business owners how to deal with stiff competition. This can benefit them their whole career.
Get Brand Name Products for Less
Business owners spend a lot of time and money locating and purchasing products to offer for sale. Buying liquidation merchandise allows business owners to purchase high quality name brand products for less. The business owner can then pass these savings on to their customers. This increases customer satisfaction and the chance of repeat sales.
Easy to Get Into
Starting a new business costs a lot of money. Business owners must obtain enough space to operate, purchase merchandise to sell, and advertise their products. Entrepreneurs can reduce or eliminate a lot of this overhead by reselling liquidation merchandise.
When business owners purchase quality liquidation merchandise, they gain access to name brand products that people know and trust. Selling at flea markets allows them to get their name out into the public. This is often the fastest way to spread word of mouth. Selling online or through open air markets costs much less than opening a physical location.
Resellers can start their business quickly. Instead of putting down a lot of money up front, resellers need very little to start their business.
DT Lots offers liquidation pallets stacked high with quality merchandise from leading retailers. Our partners gain access to name brand products. Please contact us for more information about how we can help you get started reselling liquidation merchandise.