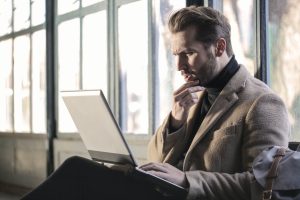 Reselling benefits retail stores, resellers, and consumers. In addition to keeping overstock, customer returns, shelf pulls, and closeouts out of our landfills, purchasing liquidation inventory allows resellers to start selling fast with very little up-front cost. Because resellers pay less for liquidation merchandise, they are able to pass these savings on to their customers.
Entrepreneurs and business owners looking to resell liquidation inventory must consider some important factors before purchasing their first liquidation pallet or discounted truckload.
Storage Space
Although reselling liquidation goods doesn't require as much up-front cost as other resale businesses, you still need to think about how and where you'll store your merchandise. This is especially true if you plan to purchase entire truckloads of discounted goods.
Paying for Liquidated Goods
Before buying anything, you need to know how you will pay for the discounted merchandise you purchase. You will need to pay up-front for your merchandise as well as any shipping and storage charges.
Learn About State and Federal Laws Related to Resale
Requirements for resellers vary by state and county. It is up to the reseller to learn about the laws that apply to them. In order to resell merchandise on most U.S.-based platforms, resellers need to obtain a resale certificate. Many counties require resellers to obtain a business license as well.
Gather Information About Your Liquidation Inventory Supplier
When choosing a discount inventory supplier, it's important to do your research to locate a trusted company with several years of experience. It's also important to find a supplier that offers a wide range of inventory to choose from. Even if you don't plan on offering different types of products now, selecting a supplier with a large selection of inventory leaves room for growth in the future.
Identify the Best Platform to Sell Your Products
Depending on the types of items you plan to resell, you may choose to offer liquidated goods for sale on online platforms like Craigslist, eBay, Amazon, or Alibaba. Some resellers choose to resell liquidated merchandise at flea markets and swap meets.
It's important to research the types of people that are most likely to purchase the items you plan to sell. This will help you determine the best platforms to resell your inventory.
Ready to take the next step? Contact us to learn how DT Lots can help make your resale business a success.