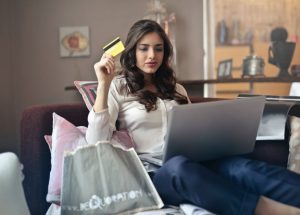 Ecommerce websites like eBay and Amazon have become extremely popular platforms for resellers. Using websites like these allows entrepreneurs, small business, and even large companies to reach more people in less time than possible with any other platform. However, it's important that resellers understand this highly competitive market. With just a little research and the right liquidation partner, resellers stand to make significant profit reselling liquidation electronics online.
Liquidation Pallets of Electronics
Many resellers offer electronics for sale online. With so many available, it can be difficult for resellers to get their products noticed. One of the best ways to stand out above the competition is to offer high quality electronics for less. This simply isn't possible if the reseller pays full price.
Purchasing liquidation electronics pallets gives you access to high-quality products at a fraction of the price. When resellers pass this cost-savings on to the customer, they increase the chance that online shoppers will buy.
Where to Buy Customer Return & Overstock Pallets of Electronics
Many liquidation pallet providers exist, but they don't all offer the same quality or service. Many wholesale suppliers mark-up the cost of their electronics pallets to help their business. This doesn't leave much room to make money. It's important to locate a respected liquidation pallet supplier with years of experience in the industry. The liquidation supplier you choose should offer quality electronics at deeply discounted prices.
DT Lots has a rich history dating back to the early 2000s. We offer a wide range of customer returns, overstocks, and liquidation pallets. We offer pallets of electronics from leading brands.
Selling Liquidation Electronics Online
Once you've located a quality liquidation pallet supplier, it's time to list your products up for sale. Make sure to take several high-quality photos. Using a backdrop and appropriate lighting helps make your business appear more professional. When creating your listing, include specific details about your products that will interest the buyer. It's important to list the product type and name in the title. This helps buyers locate your products quickly when they search the website.
Resellers and small businesses looking to make additional income or start a new business, could benefit from selling liquidation electronics online. DT Lots can help you get started! We have a wide range of electronics pallets available for sale. Please contact us for more information.