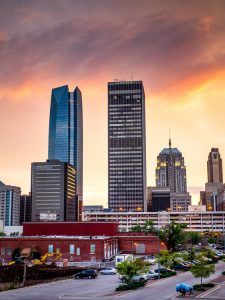 Oklahoma resellers looking to increase their reach and improve their chance of sales could benefit from partnering with a liquidation inventory supplier. These suppliers often offer a wide variety of inventory at deeply discounted prices. Depending on their needs and how they wish to sell their merchandise, resellers can choose between buying liquidation pallets and liquidation truckloads. This makes it possible for Oklahoma resellers to keep large amounts of inventory on hand at all times.
Oklahoma Liquidation Inventory Supplier
Partnering with a trusted Oklahoma liquidation inventory supplier helps resellers ensure their shelves remain stocked with high quality, name brand merchandise. It also allows small businesses and resellers to obtain a lot of merchandise, without spending a lot of money up front. When Oklahoma resellers purchase liquidation inventory, they can pass the savings to their customers. This increases the chance of sales and repeat business.
Although several liquidation inventory suppliers exist, many do not offer a wide variety of merchandise. They may specialize in one area like electronics, but lack in other areas. While this may not seem like much of a problem, it limits what the reseller can offer. Even if resellers do not plan to offer different types of merchandise now, it's important to keep options open for the future. Partnering with an Oklahoma liquidation inventory supplier that offers several different types of inventory ensures resellers can access what they need to grow their business and succeed in the future.
Selling Liquidation Inventory in Oklahoma
Oklahoma resellers have many options when it comes to selling liquidation inventory. While some resellers choose to sell merchandise entirely through open-air markets, others sell their inventory through online auctions or ecommerce websites. Offering merchandise in a variety of different ways ensures resellers reach the highest number of consumers. This also helps resellers determine the best way to sell their products.
DT Lots offers a wide range of liquidation inventory to businesses and resellers located in Texas, New Mexico, and Oklahoma. Resellers can purchase our pallets or truckloads of inventory right off our show floor in Dallas, Texas. We also offer shipping to businesses outside the area. Please contact us for information about our liquidation pallets and truckloads or to request a shipping quote.