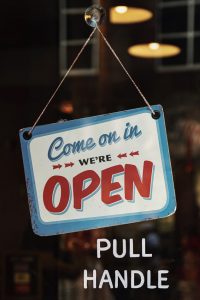 Small businesses in New Mexico often struggle to purchase and maintain enough inventory to keep their doors open. As stay at home orders lift, small businesses and resellers may find they sell out of popular items extremely fast. This is especially true for businesses offering small appliances and electronics.
Liquidation Pallets at Deeply Discounted Prices
Resellers looking for a way to purchase a large amount of inventory could benefit from speaking with a New Mexico liquidation pallet supplier. These suppliers offer high quality merchandise from leading retail chains at deeply discounted prices.
Working with the right liquidation pallet supplier, New Mexico resellers can purchase pallets of shelf pulls and customer returns at a fraction of their MSRP. This enables New Mexico businesses to stock their shelves with very little money up-front cost. It also allows them to make significant revenue.
New Mexico Liquidation Pallet Supplier
Resellers in New Mexico must be extremely careful when selecting a liquidation pallet provider to work with. It's important to select a company with the space and people needed to fully inspect and process all pallets for quality.
DT Lots offers liquidation pallets to resellers and businesses throughout New Mexico. We offer shipping both nationally and internationally. Our staff ensures every pallet meets our standards for quality. We offer a wide range of merchandise and can accommodate New Mexico businesses of all shapes and sizes.
Liquidation Inventory
DT Lots offers manifested pallets, un-manifested pallets, liquidation pallets, wholesale lots, and truckloads of inventory for resellers, small businesses, swap meet vendors, online stores, and more. We offer electronics pallets, bedding pallets, home improvement pallets, automotive pallets, pet product pallets, and baby product pallets. New Mexico resellers can visit our show room in Texas or view available pallets and truckloads on our website.
DT Lots offers quality liquidation inventory to resellers and businesses located in all parts of New Mexico. Resellers interested in learning how liquidation and customer returns could allow them to keep their shop stocked are strongly encouraged to contact us to learn more.