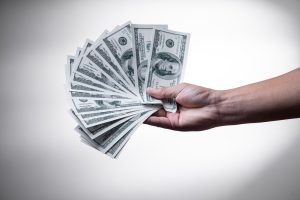 Large retail stores accumulate huge amounts of customer returns. Although much of this inventory is brand new, these stores cannot resell this merchandise on their shelves. Instead, they sell their customer returns in large loads to liquidation suppliers.
Resellers often purchase pallets and truckloads from liquidation suppliers to resell in shops, open air markets, or online through auction sites or ecommerce websites.
Locate A Respected Liquidation Supplier
Resellers have many options when it comes to choosing a wholesale pallet supplier. These companies often have a wide variety of merchandise. However, not all suppliers are the same. It's important to locate a supplier with a good reputation for delivering high quality product. Wholesale pallet providers that offer pallets separated by category or type of products helps ensure you get exactly what you want. It's a good idea to also ask if the supplier can provide manifests for all pallets and truckloads they offer.
Even if you don't think you want to offer additional products now, choosing a supplier that offers a variety of merchandise ensures you'll have the option to expand your business in the future. This can help ensure your long-term success.
Determine Your Goals
Before purchasing your first pallet, it's a good idea to set goals and determine how you'll track your progress. Typical goals include increasing sales, finding more leads, or improving customer service. Although many resellers attempt to set several goals at once, it's a much better idea to only set a few and focus on meeting them over the next few months.
Wholesale Pallets in Texas
DT Lots offers liquidation pallets and truckloads of merchandise to resellers, businesses, and individuals. Resellers can view and purchase our customer return pallets right off our show floor in Dallas, Texas. We also offer shipping outside the area.
All of our pallets include a variety of quality merchandise from all the best brands. We have a large selection of manifested and un-manifested pallets and truckloads for sale. We separate our pallets by category to make shopping easy.
Please contact us for more information about our customer return pallets and truckloads.