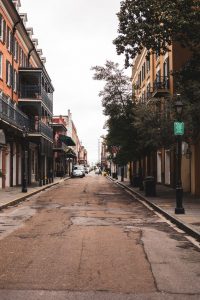 Resellers in Louisiana face numerous challenges when offering products for sale. In addition to fierce competition, consumers want high quality products at deeply discounted prices. This can be difficult for resellers purchasing products at typical wholesale prices. Resellers that do not offer incredible deals on name brand products might have a hard time standing out above their competition.
Resellers and business owners could benefit from partnering with an experienced liquidation pallet and liquidation truckload supplier. These suppliers enable resellers to purchase large loads of products at prices well below MSRP value. When resellers purchase pallets of merchandise from liquidation specialists, they can pass the savings on to their customers. This increases the chance of sales and repeat business.
What is Liquidation?
Liquidation refers to the retailer's process of disposing of excess inventory. This inventory includes close outs, shelf pulls, seasonal items, and customer returns. The inventory is sold to liquidation suppliers like DT Lots. This enables retail stores to make room for new product. The liquidation supplier processes the inventory, separates it by category and loads it on pallets for sale to resellers.
Reselling Liquidation Merchandise in Louisiana
Although resellers may choose to sell their merchandise in a variety of different ways, liquidation merchandise is typically sold through online marketplaces, open air markets, and brick-and-mortar stores. Because resellers buy this merchandise in bulk, they can offer significant discounts to consumers. This can give them a definite advantage over other resellers.
Experienced Liquidation Pallet Supplier
DT Lots offers pallets and truckloads full of liquidation merchandise to resellers, businesses, and individuals looking to obtain a lot of product. Our pallets and truckloads contain a wide variety of merchandise from all the best brands. Louisiana resellers often purchase these pallets to keep their shelves stocked and their prices low.
DT Lots has years of experience working with resellers in Louisiana. We offer convenient shipping options and resellers can purchase our pallets and truckloads right off our sales floor in Dallas, Texas. Please contact us for more information or to request a shipping quote. We look forward to hearing from you.