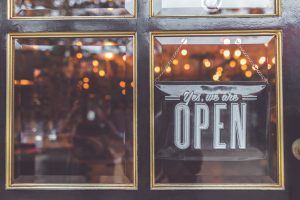 Every year, Americans spend billions of dollars buying products online. While online shopping provides a convenient option, it's hard to know exactly what you're going to receive. Perhaps this is why around 30% of all merchandise purchased from major retailers online gets returned. While a small percentage of these returns are due to damage caused by shipping, most items get returned simply because the item isn't what the customer expected to receive.
When retail chains receive this merchandise back, they cannot resell it. Instead, they liquidate it. While liquidation, shelf pulls, and customer returns have always offered a reliable source of income for small businesses and resellers in Texas, the amount of available merchandise continues to rise by leaps and bounds. This has made it difficult for Texas liquidation suppliers to keep up.
Unfortunately, Texas resellers that do not partner with a reliable liquidation pallet provider may find that they do not receive the quality merchandise their customers have come to expect. Without proper processing of pallets, wholesale pallet providers may try to push through unusable inventory. This can create problems for resellers and their customers.
Buy Pallets of Merchandise in Texas
DT Lots has years of experience and has become a trusted liquidated inventory supplier to small businesses and resellers located in Texas, New Mexico, Arkansas, and Louisiana. We work with several Texas resellers and provide high quality manifested pallets and un-manifested pallets at incredible discounts.
In addition to pallets of quality merchandise from top retail chains, we also offer truckloads of liquidation, shelf pulls, customer returns, and overstock. This provides an excellent solution for businesses looking to get a large amount of high-quality merchandise without spending a lot of money up front.
DT Lots is your one-stop solution for liquidation pallets, truckloads, and more. Resellers can visit our show floor in Texas to view available pallets. Texas business owners can also view pallet and truckload manifests on our website. We add new pallets and truckloads daily.
DT Lots offers shipping both nationally and internationally. Please contact us for more information about reselling liquidation merchandise in Texas.