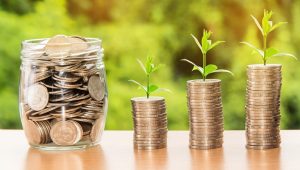 Selling products at open air markets allows resellers to get their products in front of local consumers. These markets attract hundreds of people, all of which are looking for a deal. Although many people think of used goods when they think of swap meets and flea markets, this isn't all that's offered. Many resellers offer brand new products at these types of markets.
Selling at flea markets provides resellers with the opportunity to reach a large number of people in a short amount of time. However, swap meets attract lots of vendors as well. With so much competition, it's crucial that resellers do all they can to attract customers to their booth.
Purchasing customer returns and liquidation merchandise by the pallet or truckload helps resellers reduce the amount of money spent on inventory. Resellers can pass these savings on to their customers, increasing the chance of sales. Because swap meet vendors pay less for liquidation merchandise, they increase their potential profit. Offering brand new name products increases consumer trust and may increase the chance of repeat business and referrals.
Choosing a Liquidation Supplier
When selecting a liquidation supplier to work with, it's important that resellers look for a supplier with experience working with open air market vendors. It's also important to select a supplier that offers a wide range of merchandise for sale. Even if the reseller does not plan to expand their offerings now, this may change in the future. Partnering with a supplier that offers merchandise from multiple categories opens up the possibility for expansion.
When purchasing pallets or truckloads of liquidation merchandise, it's important to inspect all items upon delivery.
Liquidation Supplier in Dallas, Texas
DT Lots offers pallets and truckloads of liquidation merchandise from a wide range of categories. Resellers can purchase our customer return pallets and liquidation truckloads directly off our sales floor. We also offer convenient shipping options.
DT Lots helps open air market vendors in Texas keep their shelves stocked and their customers happy. Please contact us for more information about our customer return pallets and truckloads.