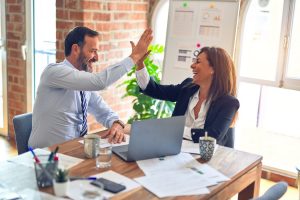 Although many resellers have heard that purchasing liquidation inventory can provide significant income, it's important that resellers understand what they need to do to ensure the greatest chance of success. The following tips can help.
Get a Resale Certificate
Although having a resellers certificate isn't always required to purchase liquidation pallets, it allows the reseller to do so without paying sales tax on the products they buy. A resale certificate also lets the liquidation supplier know that a reseller is serious about their business. This can help improve the relationship with the supplier.
Review the Manifest
It can be daunting to purchase a pallet or truckload of inventory without knowing what you're going to get. Before purchasing anything, it's important to fully understand what's included and what it's worth. Look for a liquidation supplier that offers complete manifests that include the type of products offered and their MSRP value. This will give you a good idea of potential profit. It also helps ensure you purchase products your customers actually want.
Understand Your Costs
A lot of money goes into shipping, processing, and storing inventory. When considering liquidation inventory, many inexperienced resellers only look at the cost of the product. However, it's important to factor all costs before purchasing a pallet or truckload of inventory. The last thing you want is to purchase a load only to find you cannot get it to your location or process it in a timely manner. This can easily wear away at your potential profits.
Start Slow
It's not uncommon for resellers to purchase more than they can handle when getting started. This can quickly lead to storage problems and money issues. This is true even for resellers and businesses with a large amount of working capital.
Resellers should start small. Purchase one or two pallets and see how quickly you can process and sell the items. If all goes well, consider purchasing 2-3 more from the same supplier. This way, you won't end up with too much capital tied up in liquidation stock, and you'll be able to see which products sell best.
Discount Truckloads offers a wide selection of liquidation inventory to resellers and small businesses. Resellers can purchase manifested pallets or truckloads right off our sales floor in Dallas. We also offer convenient shipping options. Please contact us for more information or to reserve your load today.