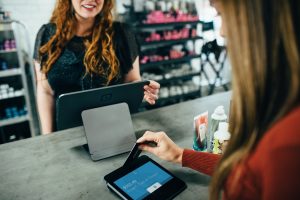 Every year, thousands of items get returned. This is especially true for items purchased online. Most of the product returned is brand new in unopened boxes. Retailers cannot put these returns back on the shelf. They must mark them as used and dispose of them. Instead of filling our landfills with customer returns, retailers offer this product in large loads to liquidation suppliers like Discount Truckloads.
Resellers in Fort Worth, Texas often purchase pallets of customer returns from liquidation suppliers. This allows resellers to obtain large amounts of quality name brand inventory at prices well below MSRP value. Purchasing customer return pallets allow Fort Worth business owners to keep their shelves stocked and their prices low. This might be just what they need to stand out above their competition.
High Quality Customer Return Pallets
Although many people think that customer returns include a lot of broken or defective inventory, this simply isn't true. Most customers return products simply because they didn't meet their expectations. Sometimes, the product doesn't fit right in their home or office. Other times, the product gets returned because it looks different than the customer thought it would. In both these situations, the product gets returned in brand new condition.
Choosing a Fort Worth Liquidation Supplier
Fort Worth resellers should take care when choosing a liquidation pallet supplier to work with. It's important to locate a liquidation supplier with years of experience working with Fort Worth resellers. It's also important to find a liquidation supplier that offers products from a wide range of categories. This allows for expansion and growth in the future.
Liquidation Pallets & Liquidation Truckloads in Fort Worth TX
DT Lots offers pallets stacked high with customer returns. Our pallets and truckloads include a variety of merchandise from all the best brands. Our team of liquidation specialists has years of experience working with resellers and businesses. We work directly with resellers to help them determine the best options for their needs.
Please contact us for more information about our customer return pallets or to request a shipping quote.