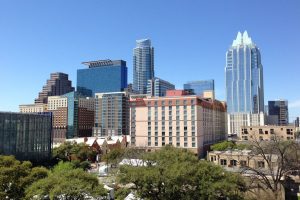 Resellers in Dallas, TX face tough competition. In addition to several retail stores, open air markets are extremely popular throughout much of Texas. Resellers that do not offer incredible deals and high-quality merchandise often find it difficult to stand out above their competition.
Benefits for Texas Resellers
Dallas area resellers could benefit from partnering with a liquidation pallet supplier. These suppliers offer a wide range of merchandise at prices well below MSRP. Purchasing entire pallets or even truckloads of liquidation merchandise makes it possible for resellers to offer name brand merchandise to their customers, without spending a lot of money up front. Because wholesale pallets typically cost very little money, resellers can pass their savings on to their customers. This increases the chance of sales, repeat business, and referrals.
In addition to price, purchasing liquidation pallets from a trusted Texas liquidation supplier provides resellers with access to a variety of goods and merchandise. Liquidation pallet suppliers like DT Lots offers merchandise from a variety of categories. We offer electronics, home goods, furniture, office supplies, baby products, apparel, tools and hardware, sporting goods, and more. Even resellers that do not plan to offer a variety of merchandise could benefit from the large selection available. Having access to this inventory makes it possible for resellers to offer more products in the future.
While small businesses and resellers used to have a hard time competing with large organizations, this isn't the case anymore. Large organizations typically purchase products directly from the manufacturer. They get one set price. When resellers and small businesses purchase liquidation pallets and truckloads, they get the same name brand products at a much lower price. With so many people looking for a good deal, consumers often choose to buy from small businesses and resellers over larger companies.
Liquidation Pallets & Truckloads in Dallas, Texas
DT Lots offers a wide variety of quality merchandise from all the best brands. Texas resellers can purchase our liquidation pallets right off our show floor in Dallas or have them shipped to their location. Please contact us for information about available pallets and truckloads.