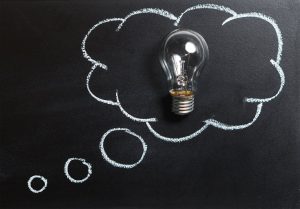 Purchasing pallets or truckloads of liquidation merchandise allows resellers to keep their shelves stocked and offer quality merchandise at deeply discounted prices. While this makes it possible for resellers to earn impressive profits, it can be challenging for the inexperienced. It's important that resellers learn the ins and outs of reselling customer returns. The following tips can help.
Location
Although many liquidation suppliers offer shipping options, resellers pay more money the further their merchandise has to travel. Shipping pallets and truckloads of merchandise isn't cheap. Resellers could benefit from locating a supplier close to their physical location.
Maintain A Good Relationship with Your Supplier
It's important to maintain a good reputation when dealing with your supplier. This not only ensures a long-lasting relationship; it also helps protect your reputation with other suppliers.
Keep in Mind That All Sales Are Final
When choosing pallets or truckloads to purchase, resellers should do their research and make sure they buy what benefits their business most. It's not the suppliers' fault if you make an impulsive purchase.
Consider Potential Profit & Potential Loss
Not every pallet or load will contain a perfect selection of merchandise. Even the best loads may contain a few items you won't want to sell.
Make Connections with Other Resellers
Connect with other resellers to increase reach and profit. These connections can provide you with access to more merchandise and customers.
Be Careful Selling Product on Amazon
Unlike online auction sites like eBay, Amazon has strict requirements when it comes to selling liquidation merchandise. If someone buys products from you on Amazon that they later claim was used or not authentic, Amazon will not accept your liquidation manifest as proof. This not only hurts your reputation as a reseller, it can lead to Amazon permanently revoking your Seller Account.
Create a Backup Plan
There's a market for every type of product. However, it's important to understand that your chosen selling platform might not work for moving all your inventory. Make sure you have a backup plan for merchandise that doesn't sell through your usual channels. This might include selling through local auctions, flea markets, or donating merchandise to homeless shelters or church thrift stores.
DT Lots offers quality liquidation merchandise to resellers, businesses, and individuals. We offer a wide variety of merchandise from all the best brands. Please contact us for information about our customer return pallets and truckloads.